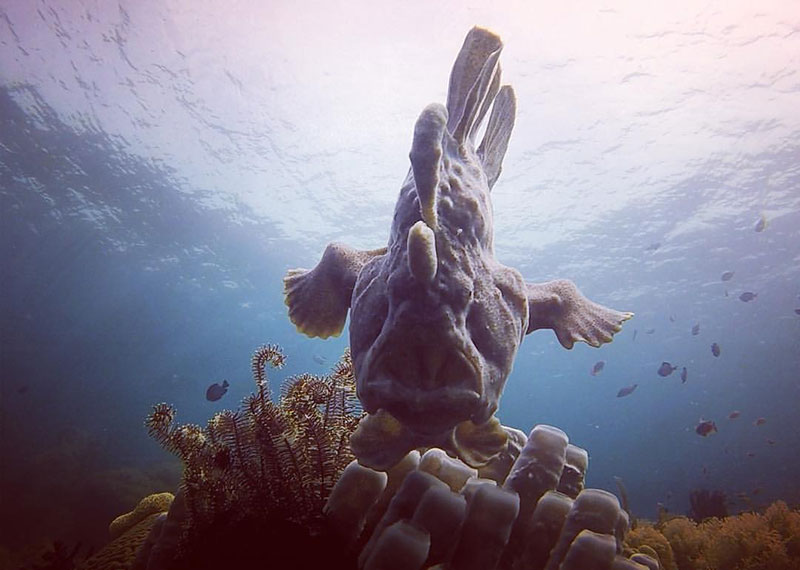 22 Dec

Frog Fishes

Frog fishes are small globular fishes with loose prickly skin, limb-like P fins with an elbow-like joint with a
very large upward directed mouth . It also has a lure above it's mouth to attract other fishes that are
swallowed whole! Common in the waters of Anilao, Batangas, Philippines.